The tree resort "dancingtreefarm" is a small retreat with its own permaculture garden. The place is characterized by olive groves with trees over two centuries old, which grow here together with cypresses, mastic bushes and myrtle trees.
The guest room is within an old Venetian stone house. There is no WiFi in the house and no cell phones are allowed anywhere on the farm. Electricity is available, but only in the living room. This can be switched off completely if necessary. There is no power cord in the bedroom, so there is no electricity at all.
Guests can enjoy high quality nutrition: Fresh fruit and vegetables from the garden are served, as well as smoothies and pesto made from wild herbs – whatever the guests like.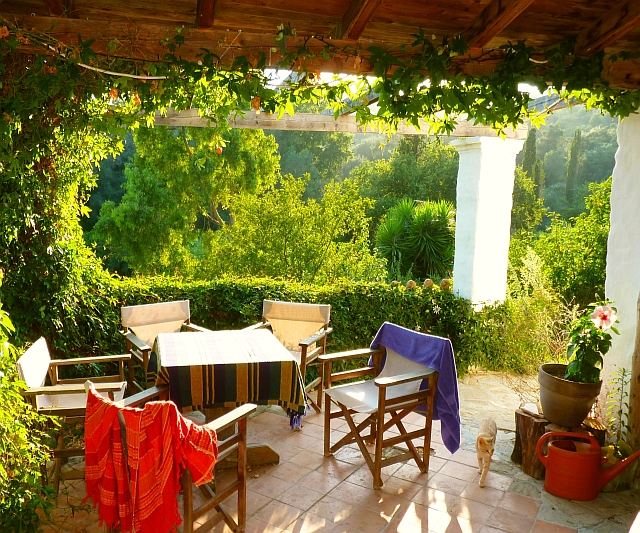 Derek, the host, offers shamanic treatments, i.e. healing for and with trees: Tree meditation, tree Qi Gong, grounding, tuning fork massages, tree dancing …
The "dancingtreefarm" is located in a small valley 1.2 kilometres from the beach of Agios Georgios, in the northwest of Corfu / Greece – far enough to be protected from the WiFi smog on the coast and close enough for a nice walk to the beach.