Contact owner
The Corfu tree resort "dancingtreefarm" is an artists hermitage with it's own permaculture garden. Olive groves with over two hundred years old trees are growing here together with cypress trees, mastic shrubs and myrtle.
An old Venetian cottage hosts the guest room. There is no wifi in the house and on the whole farm there are no mobile phones allowed either. Electricity is there, but only in the living room. This device is possible do be shut down totally. In the sleeping room there are not even wires and therefore no electricity at all.
Guests can enjoy high quality nutrition: fresh fruits and vegetables from the garden are served, as well as smoothies and pesto from wild herbs – whatever the guests may like.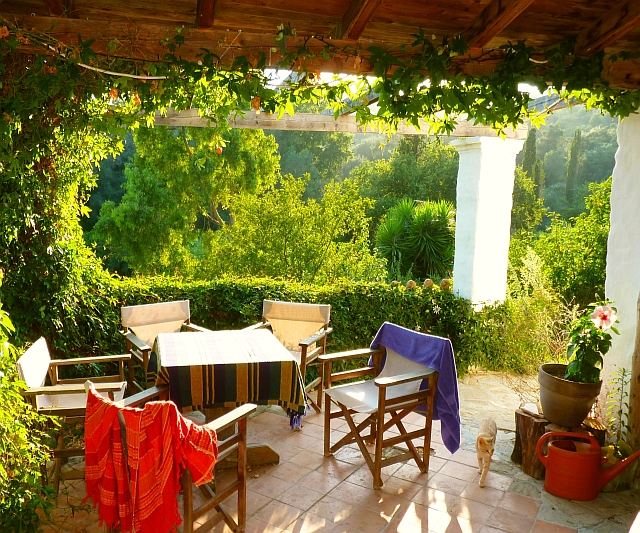 Derek, the host, offers shamanic treatments i.e. healing for and with trees: tree meditation, tree qi gong, earthing, tuning fork massages, tree dancing …
The "dancingtreefarm" is located in a small valley 1200 metres from the beach of Agios Georgios in the north west of Corfu Island/Greece – far enough to be protected from the wifi smog there and close enough for a nice walk to the beach.