Vegotel, the first environmentally friendly "hotel" that combines veganism and low-radiation rooms. Located in a saddle roof farmhouse build in 1885 on the Zeedijk in Blije. Peace and space to enjoy and recover from the daily stress.
Low radiation rooms:
The hotel is located 1.800 m from the nearest transmission tower and both rooms are protected with carbon paint. Guests can enjoy free tethered internet access in the rooms. Furthermore, no wireless devices are allowed except the GSM modus on the telephone. Next to this a yummy breakfast with vegan cheese, other vegan "dairy" products and meat substitutes will be served just like in any other hotel – and of course the hotel is ecologically friendly.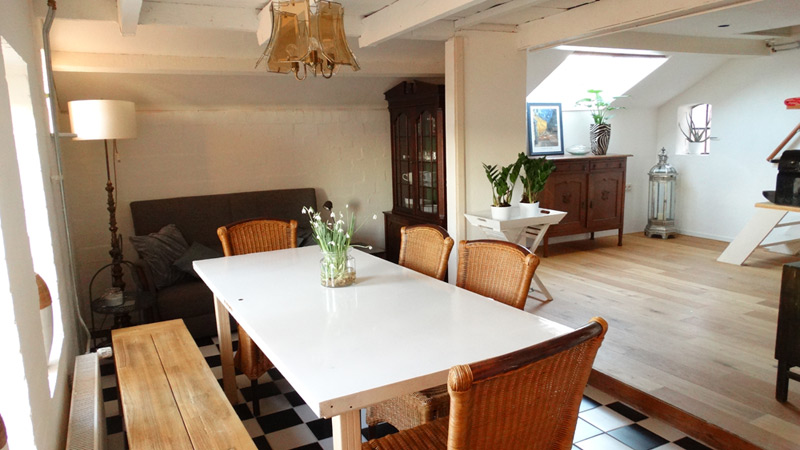 Environment:
Vegotel is situated at one of the most beautiful locations in Friesland, the Wadden Sea. The Wadden Sea area has recently been voted the most beautiful nature location in the Netherlands. There are also four national parks in the region and it is a Unesco world heritage site. In short, a beautiful bike and walking location with many possibilities.