Switch off at the Simmenfalls – enjoy in flight mode
The Hotel Simmenfälle at the back of the Lenk in the Simmental is the ideal starting point for walking, as well as cross-country, mountain and snowshoe hiking. The Hotel Simmenfälle is located right beside the waterfalls at the end of the most beautiful alpine valley. A real oasis of relaxation in a wonderfully secluded location amidst forests and alpine flower meadows.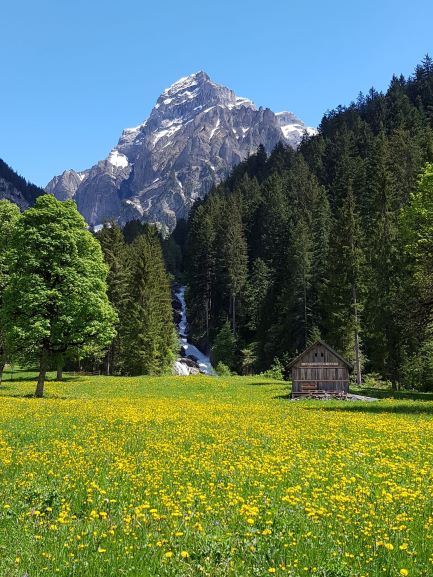 At this official Swiss power place, visitors have the opportunity to take a break from everyday life and enjoy the peace and quiet. Various room options are available for cosy get-togethers. Whether you're looking for a double or family room, campsite, teepee or tree tent – everything is available here.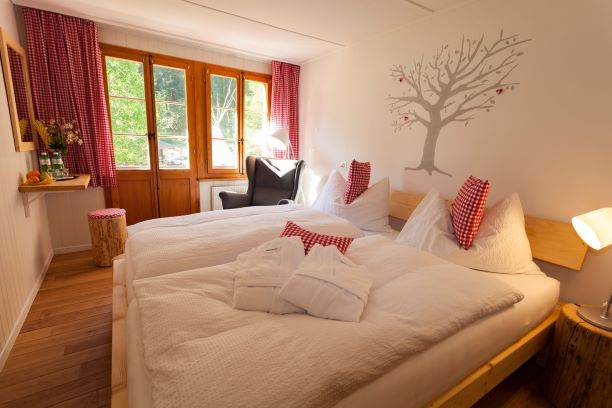 A great deal of emphasis is placed on electrosmog reduction and network shutdown. There is no WLAN or Decttel in the whole area. The closest mobile phone mast is 4 km away. Some rooms have also been completely shielded from outside radiation (no network, more will follow) and in the restaurant, guests are asked to switch off their mobile phones.